Exmoor Coast 50 / North Coast 100
Exmoor Coast 50 / 30 2018 Results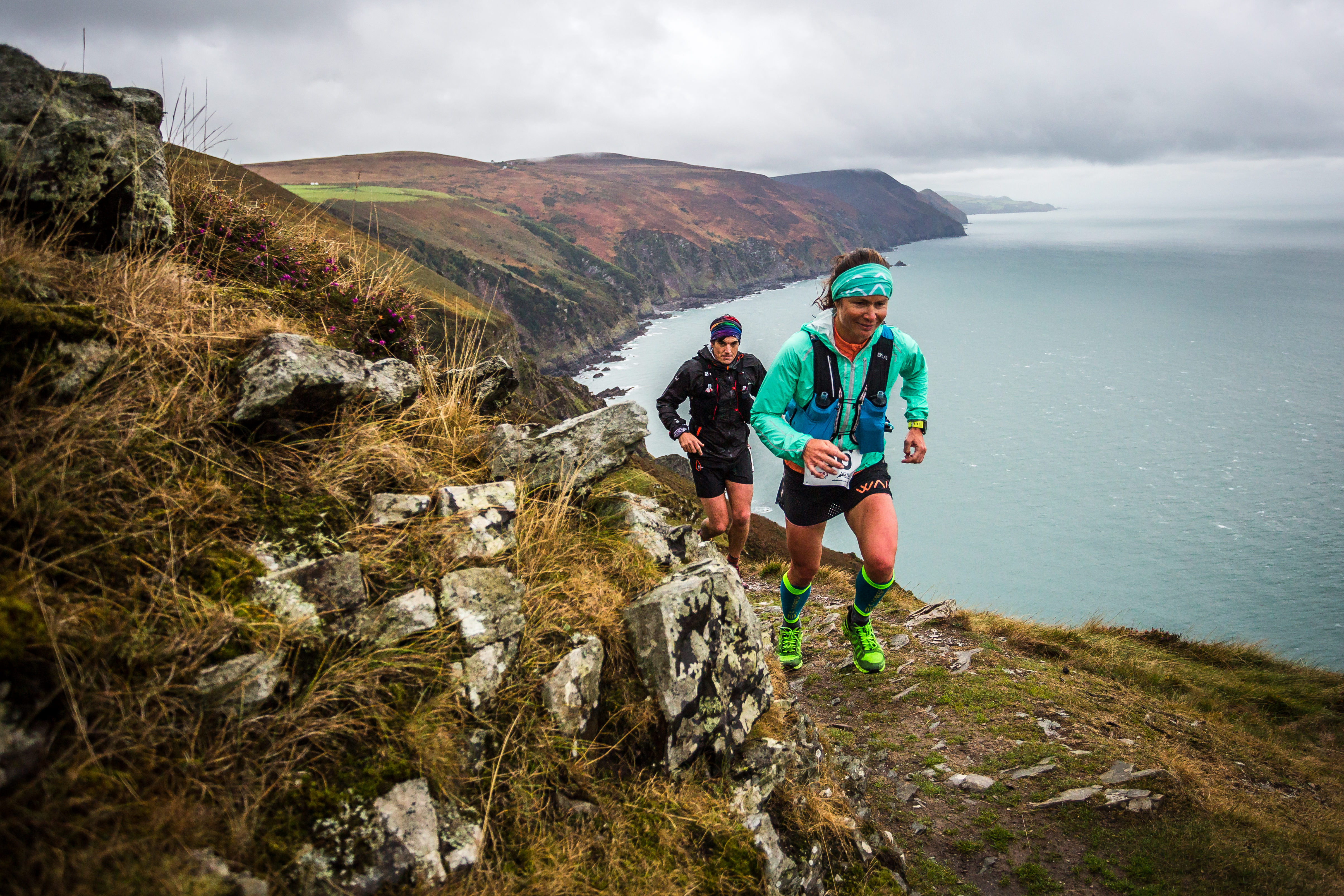 This is your chance to run or walk the entire length of coast path within Exmoor National Park.
In 2019 there will also be a 100 km option – North Coast 100 (100 miles in 2020)
5th October 2019.
We start at Combe Martin, and head east to finish in Minehead at the official South West Coast Path start/finish marker.
Tucked away in the Bristol Channel, this section is more sheltered than other parts of the 630 mile South West Coast Path. It has the longest stretch of coastal woodland in England and Wales, highest point on the coastline at Culbone Hill (433m), and highest sea cliff, Great Hangman (244m).
When you're not surrounded by coastal woods, there are dramatic views across the Bristol Channel to the Welsh coast and Lundy Island.
The route takes you past Hollow Brook – one of the highest waterfalls in Britain which drops 200 metres to the sea. You will also pass through the twin villages of Lynmouth and Lynton, the finish point for the 2 moors way and our Coast to Coast event.
Nestled away up some winding tracks you will pass by Culbone Church, which is 10.7 metres in length and only seats 30 people; only the most dedicated make it to the services here!

Just after Porlock Bay, the path flattens behind marshland, these wetlands have helped 'preserve' an ancient forest, it's worth a few pictures of these eerie trees sticking out of the ground.

A few more ups & downs of exposed path, woodlands, sharing your journey with sheep, ponies, and cows and you will pop out in Minehead, a mere 56km from where you started!
Transport will be available to the start before the event, allowing you to run/walk back to your car.
This can be booked separately for £15.
Full support from the team at Climb South West.
Two checkpoints on the route at roughly 10 mile intervals, at Lynmouth and Porlock Weir. Drinks and a range of sweet and savoury snacks will be available here. First aid support at these locations and mobile units along the course.
Exmoor Coast 50 technical T-shirt for all starters and an Exmoor Coast 50 medal for all finishers.
3 ITRA / UTMB Points.
Bookings open on February 1st 2019