Climb South West deliver a range of exciting rock climbing and mountaineering activities. We are based in Devon but offer our services across the South West and Snowdonia. Our fully supported challenge events are a fantastic way of meeting like-minded people or raising money for your chosen charity. We would like to share our expertise and enthusiasm for the outdoors with you and are able to tailor our courses and venues to meet your specific needs. Our speciality is to make use of some truly magical, adventurous and exciting places. This allows us to get away from the average crowd.
We are fully insured to cover all aspects of rock climbing, mountaineering and challenge events.
Our activities include:
All aspects of rock climbing and mountaineering
Navigation training
Mountain training qualifications
Challenge events
Charity abseils and expeditions
Technical advice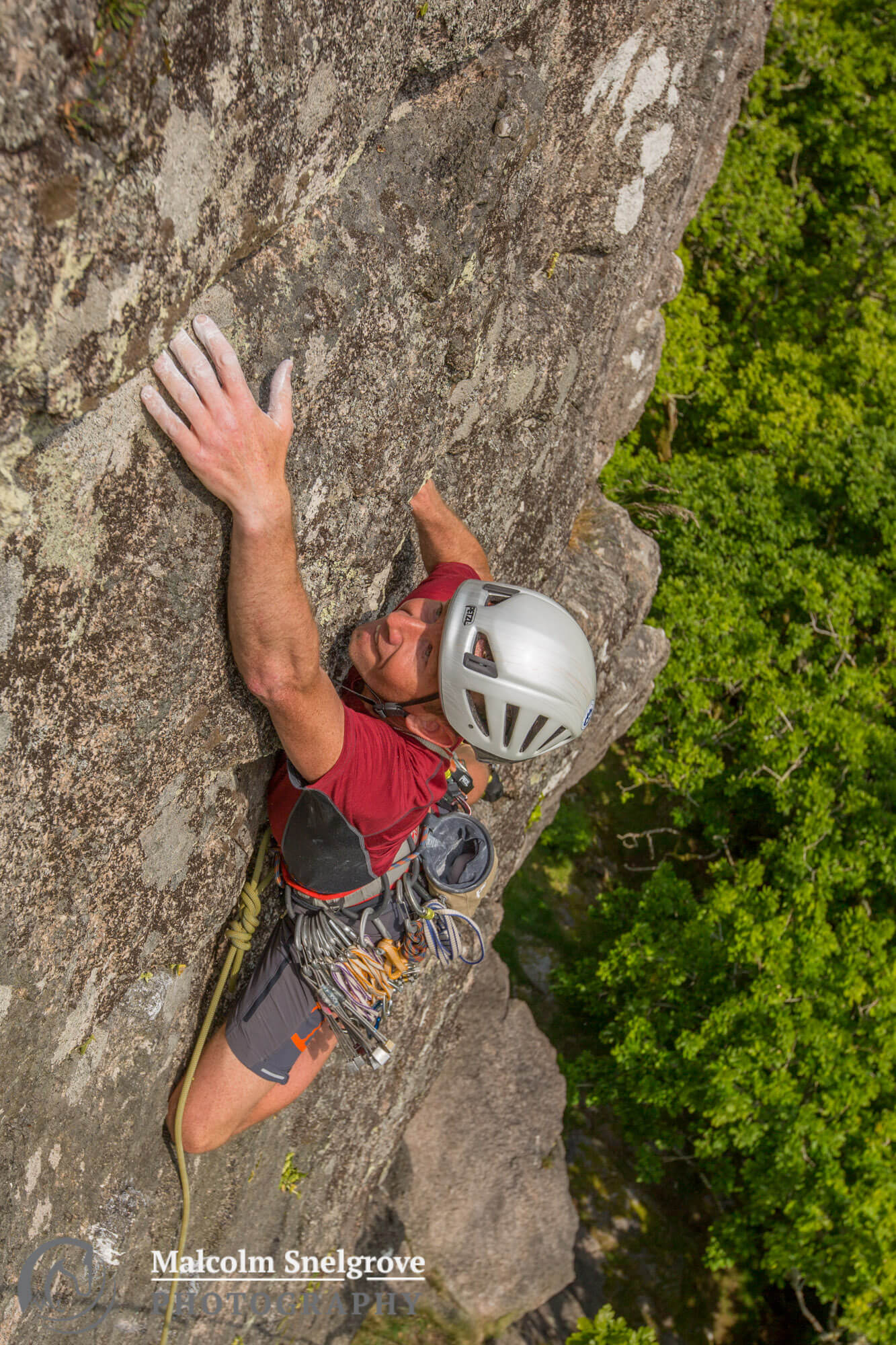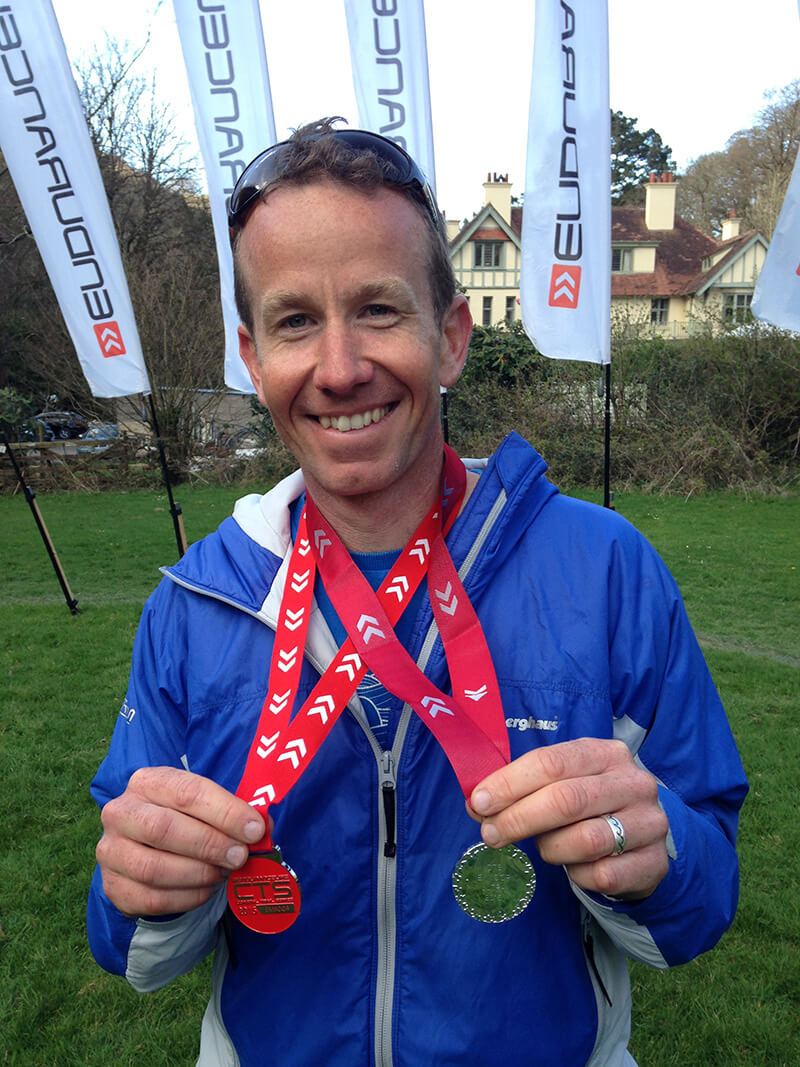 Our Story
Climb South West was founded by Justin Nicholas. He has over 20 years experience climbing, exploring and working in mountain training. He is a Mountain Instructor Award holder and a full member of the Association of Mountaineering Instructors. He is a qualified teacher and has a wide range of other land and water based outdoor qualifications.
Justin is passionate about the outdoors, along with the naturally occurring adventures and challenges that it has to offer. His enthusiasm for adventure, exploration and challenge continues to drive him through every aspect of his life.
Justin has worked in outdoor and adventurous activities since 1997. His experience includes Outdoor Centres, Managing Climbing Walls, Leading Expeditions, Programme Managing College Courses, Training and Assessing for Mountain Training England and Leading Climbing Holidays in the UK and Europe.
Justin's wider interests include kayaking and running ultra marathons. He lives with his wife and two children in Budleigh Salterton, Devon. Enjoying the great outdoors is a cornerstone for their family life.
Meet the Team
John Baker
I really enjoy climbing in the wild places – and  climbing on the sea cliffs of the south west has provided me with so many adventurous days it ranks up there as one of my favourite places to climb. That's probably why I've never moved away and really enjoy instructing and guiding others in the amazing locations dotted around our coast line.
My own climbing experience includes climbing extensively  throughout the UK, Europe, Africa, North America and Canada. When I started in the 80s I was fortunate to have a good mentor supplemented by  a lot personal  learning on the sharp end. I like to think I can bring all this experience together and offer a similar personable  approach to my clients finding out what they want and need to learn and providing some solid instruction for a great day climbing outside.
My personal best includes  on-sighting E5 and 7b routes. But what really counts for me is climbing absolute classic routes on a great line in a superb situation and in good company.   My favourite spot has to be West Penwith in Cornwall – with its many crags and different types of rock with Granite, Kilas slate and Greenstone all offering a variety of  exciting climbing experiences. The Hard Very Severe route  Saxon at Carn Kendijack has to be one of my favourite all time routes – one pitch in a quiet setting overlooking the Atlantic Ocean, with a nice steady angle,  great moves  and good solid gear where it counts.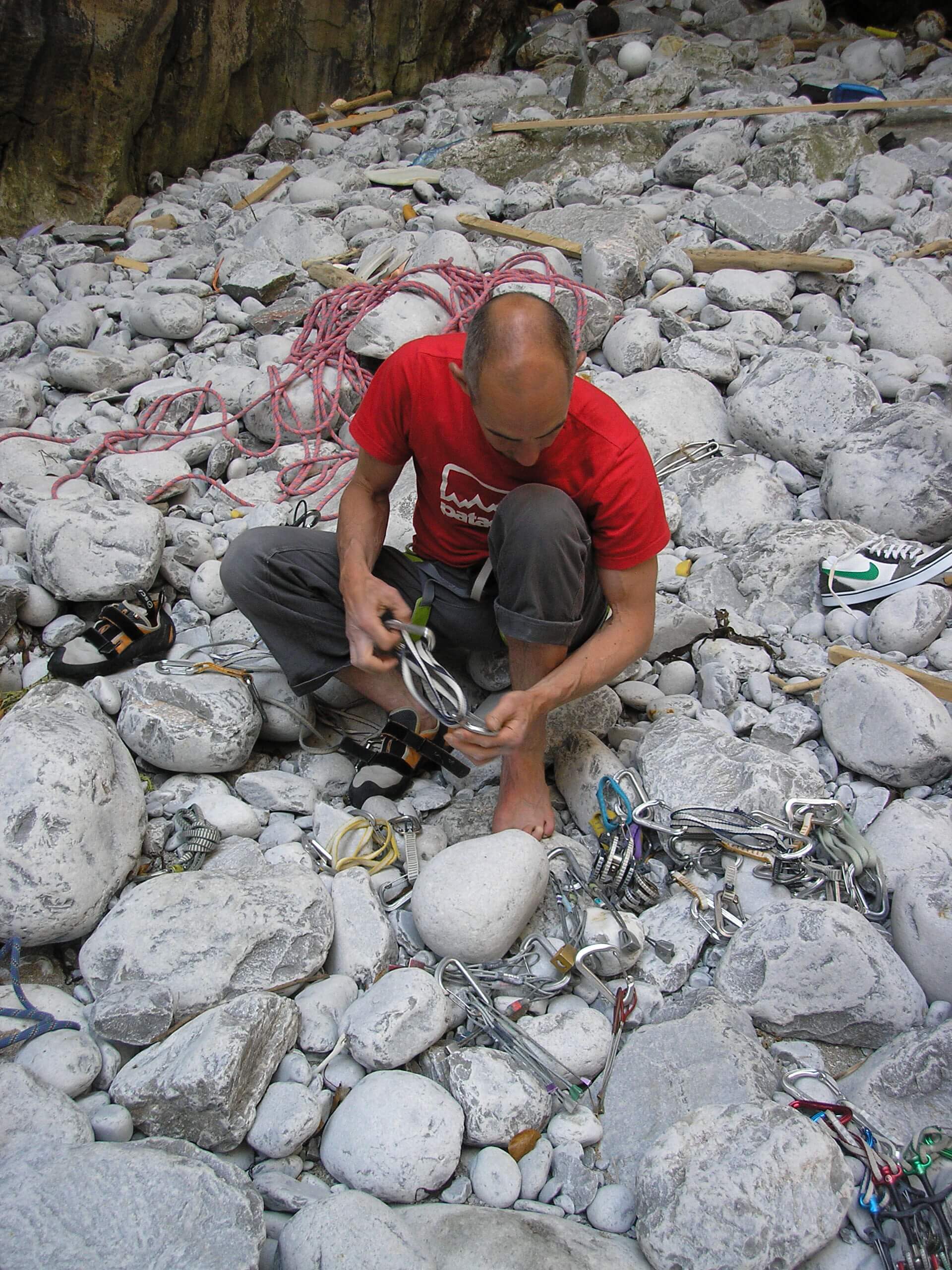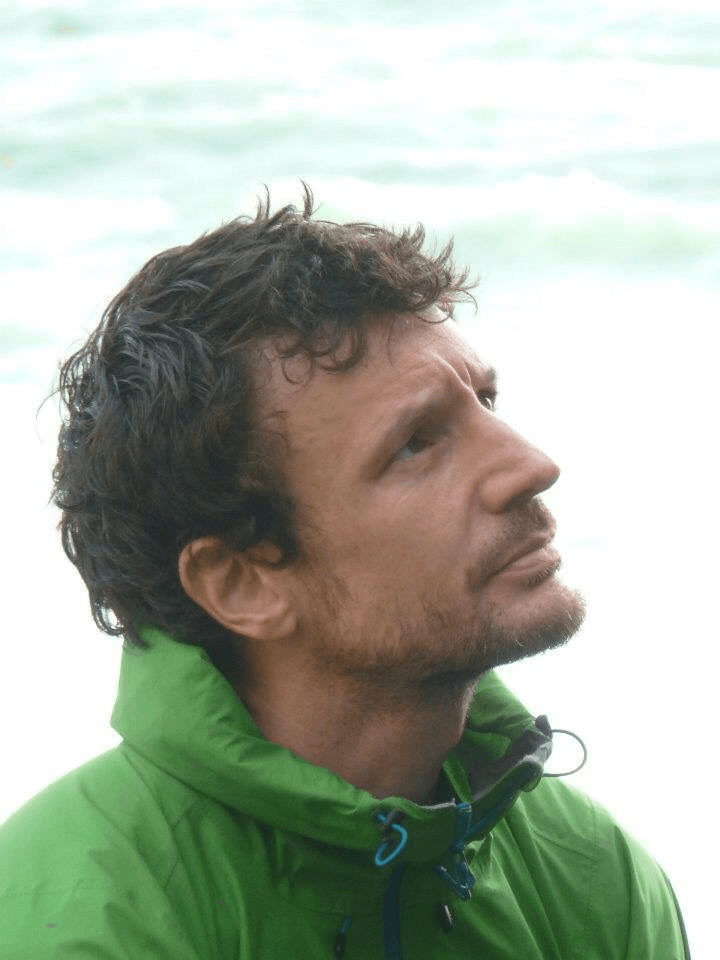 Mark Bullock
BSc (Hons) Exercise Physiology | PGCE Outdoor Education | Institute for Learning Member (IfL) | MTA Mountain Leader | MTA Single Pitch Award
I'm interested in all aspects of mountaineering & rock-climbing, from bouldering to alpinism. I have an obsessive approach to training, and generally striving to improve. When I'm not outside I've got a voracious appetite for all forms of climbing news & media. Being passionate about introducing others to mountains and climbing is why I love working in the outdoor industry.
A moth to a flame: climbing frequently terrifies me, but I can't stop! I've climbed in Yosemite (including Half Dome, and on El Capitan), Colorado, Riglos, Verdon, Fontainebleau, climbed lots of 4000ers in the French & Swiss Alps (including Mont Blanc), as well as countless classic routes in the National Parks of the UK. I love having Dartmoor on my doorstep! I'm not motivated by grades, but for the record I've climbed up to: E6, V8/7B, and 7b+. I've also ran several mountain marathons such as The OMM, Yorkshire 3 Peaks, The Dartmoor 30 miler, Race The Train and all legs of the Bob Graham Round.
Sally Lisle
I have worked in the outdoors all my life. I am a Mountaineering Instructor, Lv 2 Paddlesports Instructor and a Beach Lifeguard. I started my career in North Wales where I gained a 1st Class Honours Sports Science Degree (Outdoor Activities) from Bangor University.
Since then, work and climbing has taken me all over the world. I enjoy nothing more than inspiring others through the outdoors, whether this is taking family groups for adventure sessions, working with youth offenders, teaching instructor skills or developing climbers.
I have been based in Cornwall for the past couple of years. I am very excited by the ability to climb in the sunshine all year round, especially when this is on the adventurous sea cliffs of the north coast.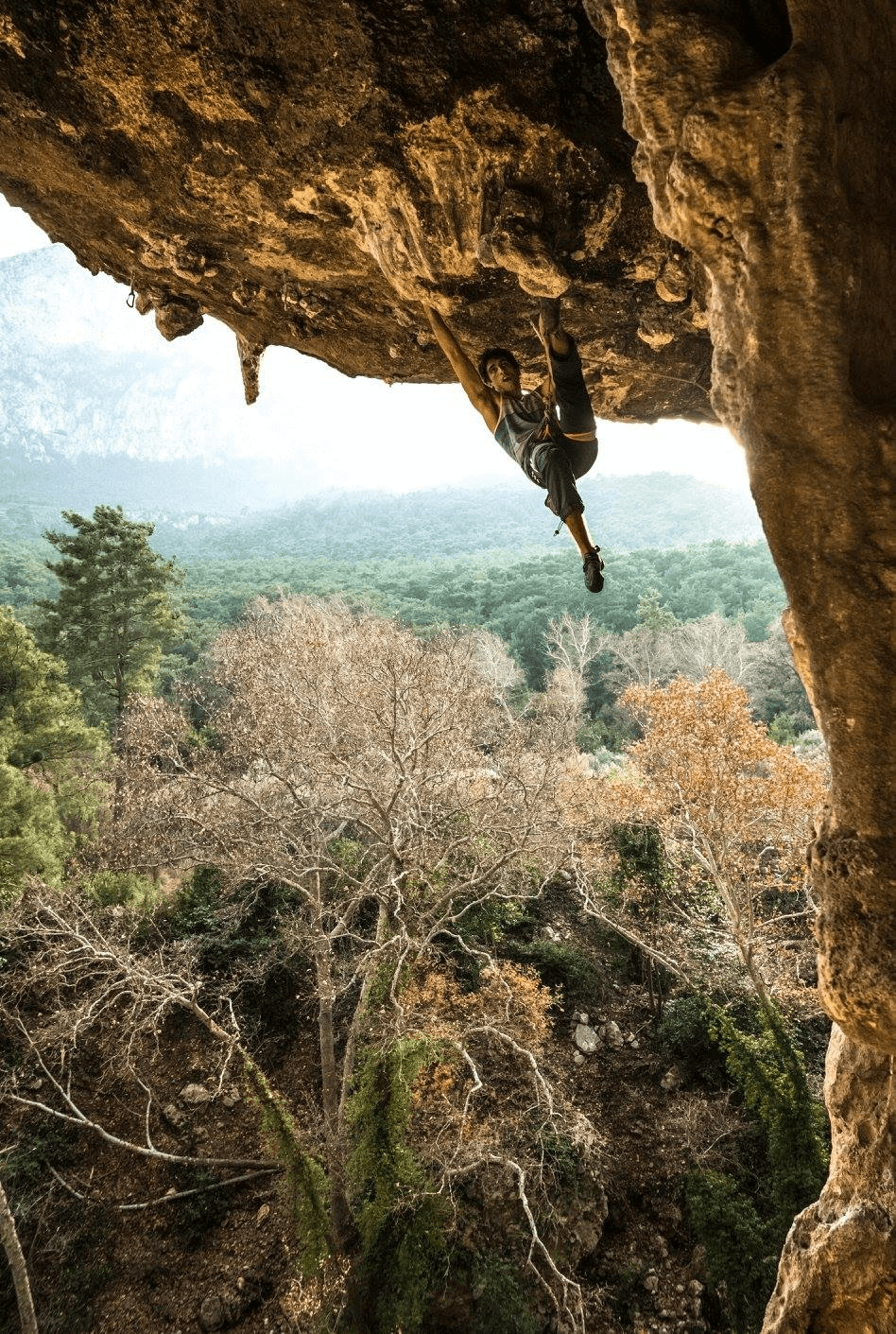 Tom Newberry
Tom Newberry began climbing aged 14 and quickly got addicted to the adventurous lifestyle. Since then he has gone on to establish himself as one of the top all round climbers in the South having climbed 8c+, E8 and bouldered V13. Tom's main area of expertise lie in coaching climbing where he draws on his own technical ability to help others to utilise their existing strengths in the most economical way. This method combined with an in depth look into the mental side of climbing, means that Tom is able to help people make rapid improvements with even the most subtle changes. 
Tom shares his passion for climbing with his love for travel and exploration. A quick career change from teaching to the adventure travel industry allowed him to travel extensively both climbing and working as an international expedition leader, visiting over 30 countries in all corners of the globe from China to the Ecuador, Tanzania to Turkey. Having led numerous challenging treks in the jungle, up high altitude volcanoes and on endurance events, he is a great person to ask if you want ideas on where to go/what to do on your next adventure.