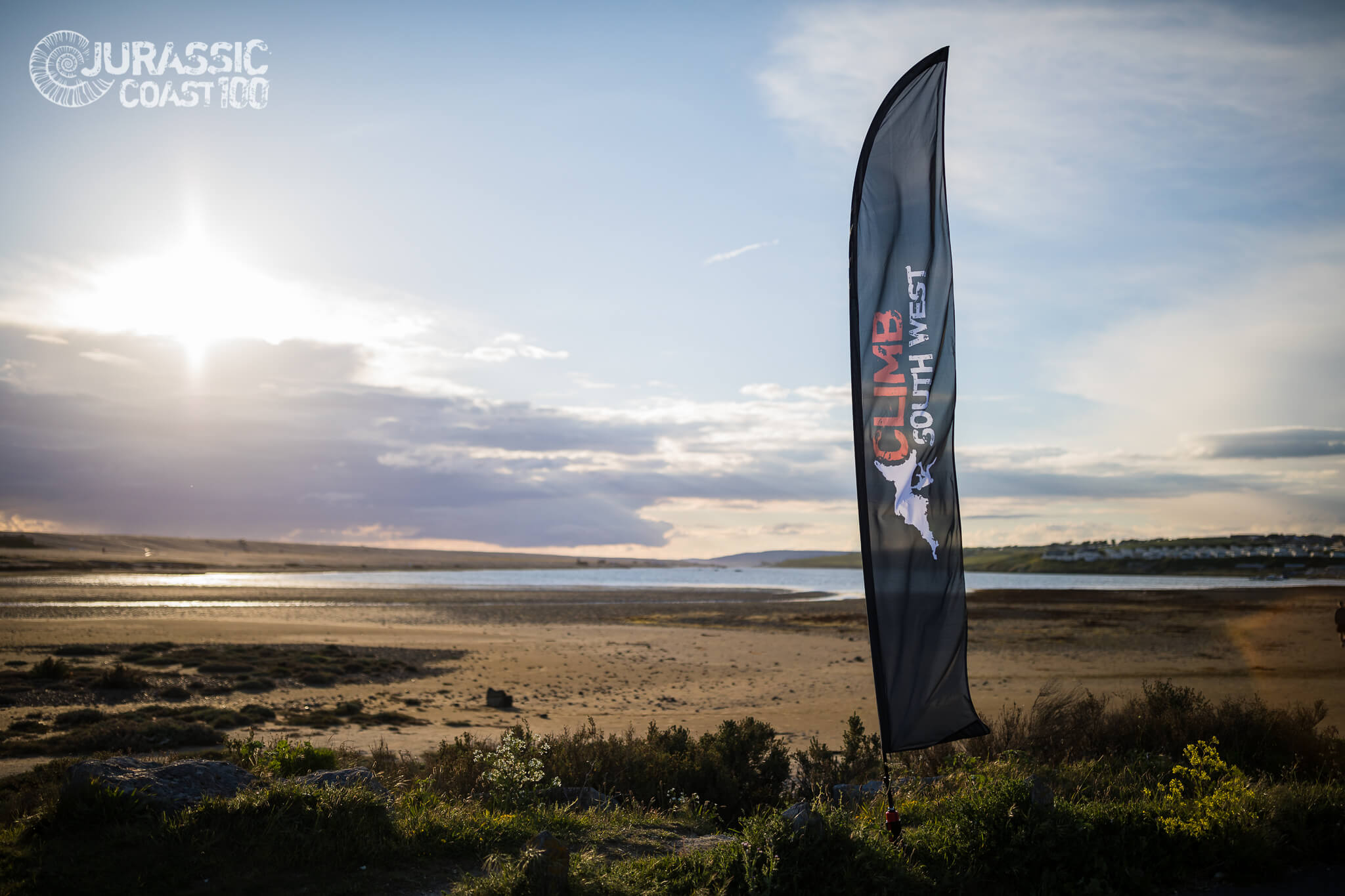 Jurassic Coast 100 Miles / 100 km 22nd June 2019
Jurassic Coast 50 km 23rd June 2019
The Jurassic Coast 100. Join us on a journey through 185 million years of history and 100 miles of incredible coastline.
The Jurassic Coast is a World Heritage site that spans 95 miles, from Studland to Exmouth. In 2019, you can join us for 50 km from Lyme Regis to Exmouth, 100 km from Weymouth to Exmouth or the Full Jurassic Coast, 100 miles from Poole to Exmouth.
2018 results:
Run or Walk the Jurassic Coast 100, take it at your pace. Just like our other events, we welcome runners looking to complete in a fast time as well as walkers, who may wish to take a little longer and enjoy their surroundings. 
Transport will be available from Exmouth to take you to the start of the Jurassic Coast 100 challenge in Weymouth. This will allow you to finish at your car, rather than having to collect it afterwards. This can be booked below.
Transport is also available to the start of the 50 km and 100 mile challenges.
Options:
100 miles – Walk or Run the entire length of the Jurassic Coast from Poole to Exmouth – 36 hour time limit   (£125)–6 UTMB Points
100 km – Walk or Run the 100 km challenge from Weymouth to Exmouth – 24 hour time limit   (£75) – 4 UTMB Points
50 km – Walk or Run the toughest part of the route from Lyme Regis to Exmouth – 14 hour time limit   (£49) -2 UTMB Points
An exciting night time start for walkers and runners. Our 100 km walkers and runners will start at 9pm on Saturday 22nd June and aim to complete by 9pm on Sunday 23rd.
Go on an adventure, challenge yourself or raise money for charity.
100 mile challenge will start at 9am on 22nd June.
50 km challenge will start at 8am 23rd June.
Full support along the 100 mile route from the team at Climb South West. There will be regular places to top up with water and well stocked aid stations with a range of energy supplies available.
What's included? Full information will be in your participant handbooks.
Professionally managed challenge event.
Well stocked aid stations along the route.
Jurassic Coast 100 T-shirt for all.
Jurassic Coast 50 km medal for all 50 km finishers.
Jurassic Coast 100 km medal for all 100 km finishers.
Jurassic Coast 100 mile belt buckle for all 100 mile finishers.
The Jurassic 100 km challenge starts at Chesil Beach, Weymouth and follows the South West coast path all the way to Exmouth. It is a well marked route and navigation is fairly straightforward.
The first section is relatively easy, with a few small rolling hills, until you arrive in West Bay. From here, things become much more hilly and you will soon arrive at the steep climb up to Golden Cap, the highest point on your journey at an elevation of 191m. Rolling hills then lead down to Charmouth.
Low tide here allows a quick hunt for fossils along the beach as you approach Lyme Regis and the half way point on your challenge. There is an inland diversion at high tide to avoid getting your feet wet.
The next section through the "lost world" of the undercliff to Seaton is absolutely stunning but pretty tough going. Expect lots of hills and difficult conditions underfoot.
After leaving Seaton you'll soon arrive at the pretty fishing village of Beer with its unmistakeable white chalk cliffs. The next section to Sidmouth, is possibly the toughest where the path takes you from sea level up to heights of around 150m; over and over again.
After this, only a couple of notable hills remain (Peak Hill and West Down Beacon), as you continue your journey past the sandstone sea stacks at Ladram Bay and the sleepy town of Budleigh Salterton.
After passing the seaside resort of Sandy Bay, you will soon encounter the Geoneedle, marking the end of the Jurassic coast. From here, easy flat ground remains to the finish.
A tough journey to remember forever!
The Full Jurassic, a 100 mile ultra marathon and challenge walk along the full length of the Jurassic Coast.
This will start at South Haven Point, near Poole. The route will then continue past Old Harry Rocks, the eastern end of the Jurassic Coast.
Highlights along this section include Durlston Country Park, Dancing Ledge, Chapman's Pool, Kimmerage Bay, Lulworth Cove and Durdle Door.
After continuing through Weymouth, the route then joins the Jurassic Coast 100k all the way to Exmouth.
Mandatory Kit
Base layer (long sleeved, thermal properties)
Trail shoes / walking boots (if there has been any recent rain, expect mud and slippery conditions)
Waterproof jacket
Mobile phone with event number saved (07966 654867)
Rucksack, race vest or similar
Hydration system (bladder or bottles, min capacity 1.5ltr)
Survival bag (a £3 orange bag that could save your life) / Space Blanket
Basic first aid kit (min 1 x wound dressing and selection of blister plasters. Compeed are the best for blisters)
Headwear (eg, cap or buff)
Whistle
Headtorch with spare batteries (you might need enough for 10hrs)
Red flashing light, mounted on rucksack or headtorch band (100 mile and 100 km)
Nutrition (energy foods, gels, bars, )
£20 cash
Recommended Kit
Sun cream
Sunglasses
Spare socks
June 22/23 2019
Jurassic Coast 100 Miles on Viewranger
This also shows start locations and checkpoints for both Jurassic Coast 100 km and 50 km events.