Next Event 14th September 2024
Dartmoor Winter Traverse 24th February 2024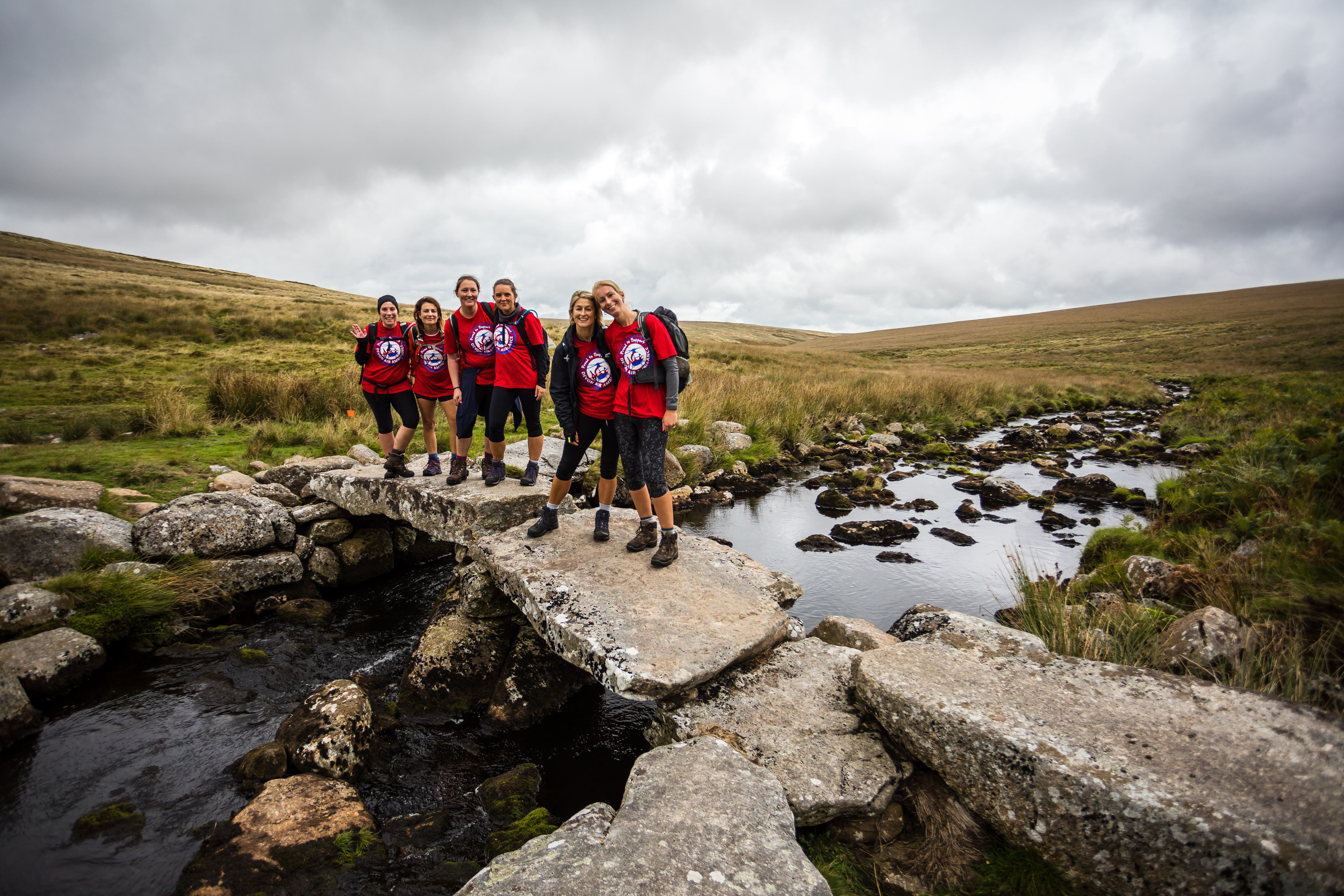 Dartmoor in a Day 50km Ultra – Race, jog or walk 9th September 2023
Dartmoor in a Day 30km Challenge – Race, jog or walk 9th September 2023
The route starts at Okehampton, passes through Postbridge and finishes in Ivybridge. Highlights along the way include the East Okement valley, Hangingstone Hill, the East Dart valley, Bellever Tor, West Dart stepping stones, Ryder's Hill, a clapper bridge over the upper Avon river, the Dartmoor Volcano and stunning views along the Erme valley and out to sea.
The 30km challenge starts in Postbridge and follows the rest of the 50 km route from here.
The route is mainly across wild areas of open moor.
Maps can be downloaded for use with the Outdoor Active app but we recommend using this alongside OL 28 Dartmoor (1:25,000) or BMC Dartmoor (1:40,000) maps. A GPX file will also be available for those that would like to use GPS. Full information on mandatory and suggested kit will be in your participant handbooks.
Dartmoor in a Day is a challenge event rather than just a race, so cut off times at our final checkpoint will be very generous. Transport to the end of the event will be available if anyone doesn't manage to complete the distance.
The route is approximately 50 km (30 miles) and almost entirely off road. The 30 km challenge option is achievable by anyone with a good level of walking fitness but the 50 km should not be underestimated! You will however be supported by qualified Mountain Leaders with extensive experience and knowledge of Dartmoor, who will assist you with navigation (and act as pacers for the runners).
For those that fancy a greater challenge, then why not join us for a run across the same route? Dartmoor in a Day Ultra. Again you will be supported by experienced runners who are also qualified Mountain Leaders. We recommend that you prepare well for this; having run a marathon or two, or some trail runs over 20 miles will set you up well.
The role of our leaders is to act as mobile marshals and to assist you with route choice between checkpoints. You are welcome to walk or run with them for all or part of your journey but there is no obligation to do so.
We will have checkpoints at two road crossings during the route where refreshment will be available. These will be at Postbridge and Combestone Tor.
Both events will finish at Ivybridge Community College where you will collect your finishers medal. Food and drink will also be available here.
Logistics can sometimes be an issue on these types of event so there will be a coach shuttle service available as an optional extra. This will take you to the start before the event. 
We are happy to have under 18s on these challenges, accompanied by a parent or legal guardian.
DIAD handbook 2023 (Essential information for all participants)
Dartmoor in a day 2023 GPX (Zip file)
(GPX file is also accessible through the Outdoor Active link)