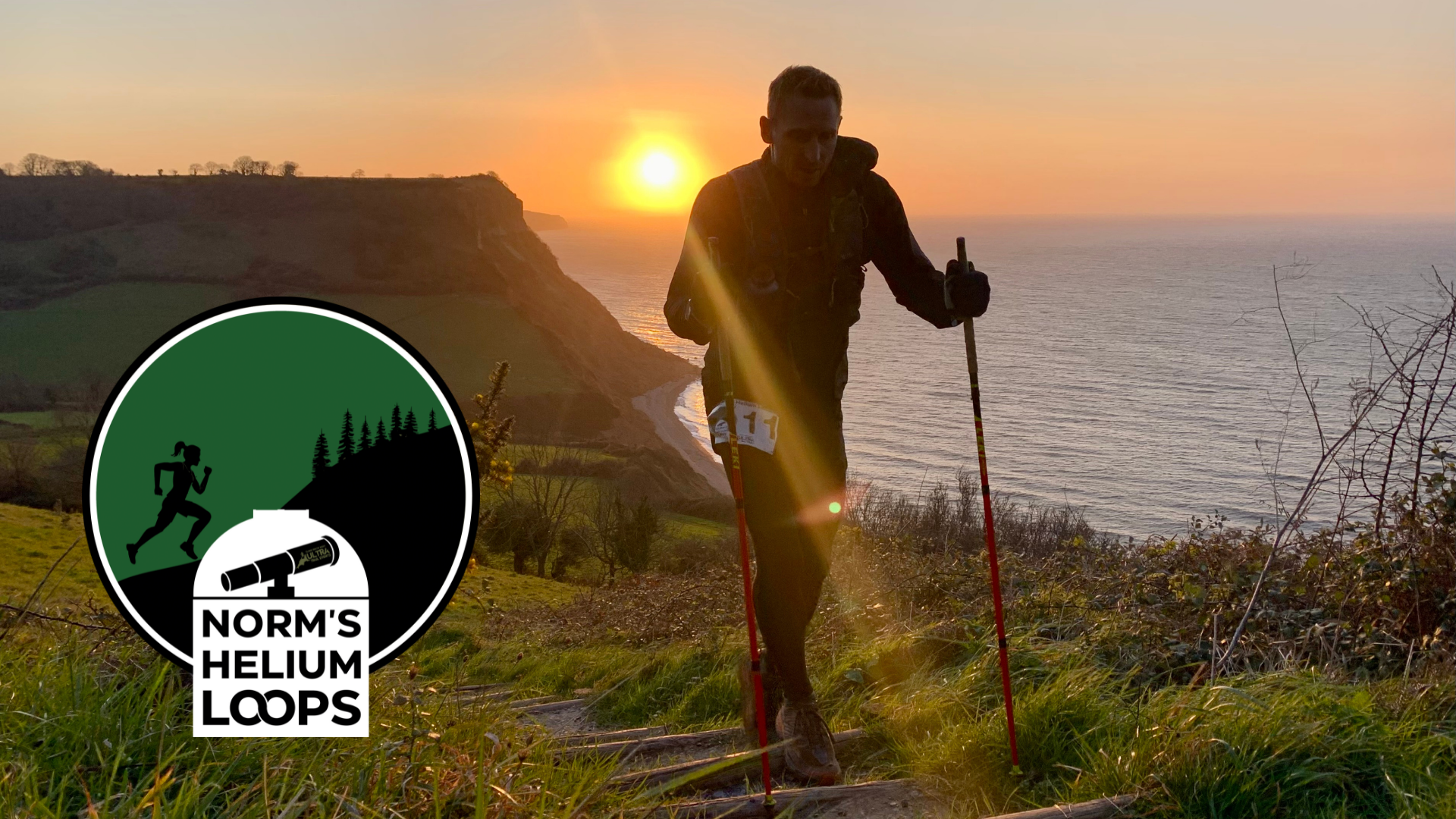 18-19 March 2023 – Salcombe Regis
Entries now open!
Backyard Ultras have become popular in recent years but this isn't one!
Our event will run for a maximum time of 36 hours
Complete one 5.5km loop on the hour, every hour to stay in the race. Each loop involves climbing 250m
4 loops will be a half marathon distance but with a crushing 1,000m height gain
Complete 8 loops in 8 hours for a marathon
Complete 30 loops in 30 hours for 100 miles
Finish the whole 36 hours and climb the height of Everest!
"Norm's Lightweight" option, same as above but a maximum of 10 loops
What's included?
Fully marked course
Indoor event HQ, with toilets, showers and hot food
First aid cover
Norm's Helium Loops DNF memento for all participants
Prize for overall winner
Special prize for anyone who completes all 36 loops
Camping available for participants and supporters on Friday and Saturday night (book through your SiEntries account)
Norm's Helium Loops Participant Information 2023