Peak Hill Vertical Kilometre (VK)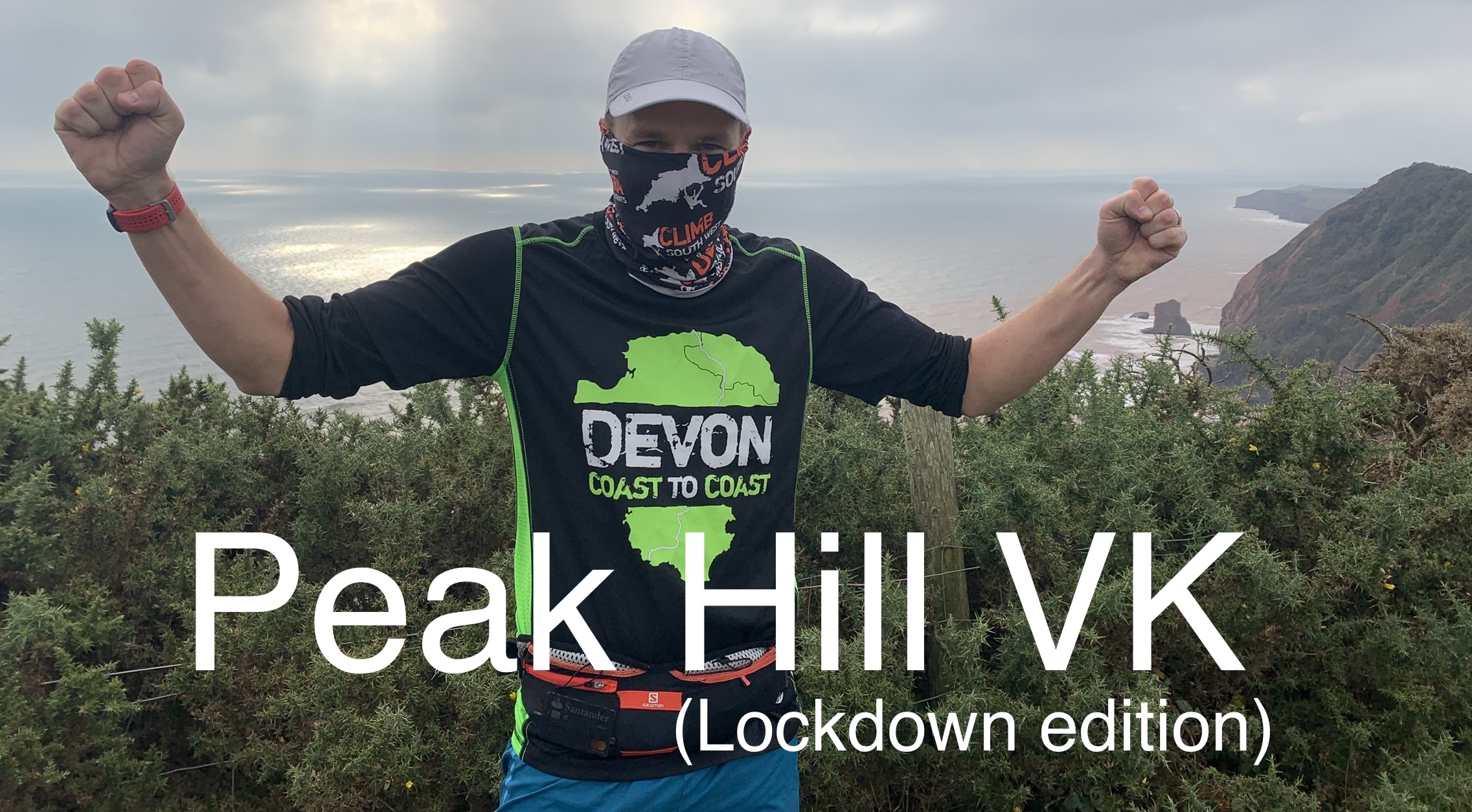 A bit of fun for November. Climb a vertical kilometre (VK) in a single activity.
Run or walk up and down Peak Hill (coast path) in Sidmouth 7 times. Maximum time allowed is 6 hours. Total distance is just over 17km and 1000m height gain. Current fastest known time (FKT) is 1:32:54 by David Parrott, will this be beaten?!
Too easy? Try and complete 2VK in 6 hours.
Still too easy?! Why not give 3VK a bash!
This will need to be completed in a single continuous activity between the 13-15 November and recorded on Strava. After finishing, enter your elevation and time information on our website for your name to appear on our Peak Hill Vertical Kilometre wall of fame. You'll also need to include a link to your Strava activity showing the total elapsed time and elevation achieved (set privacy to "everyone" so that it can be viewed). 
Entry fee is £10 (including donation to the South West Coast Path Association).
Prizes:
Fastest Male / Female VK will receive free entry to our brand new Sid Valley Half Marathon on the 12th December.
Fastest Male / Female 2VK will receive free entry to one of our 50km races.
Anyone who completes 3VK will receive free entry to one of our 100km races.
Please note: This is a no frills, virtual event. There are no finishers medals, t shirts, aid stations or medical cover. You will need to be self sufficient for the duration of this challenge. Bring a friend and look after each other.
Lockdown update:
If you can't travel to Peak Hill due to lockdown restrictions, use your favourite local hill instead. Entries will open when this challenge goes live on the 13th November. Option to add (£6) for one of our branded multi functional headwear (buff/snood/wrag). Perfect for keeping your head/neck warm when running, or covering your face when nipping to the shops!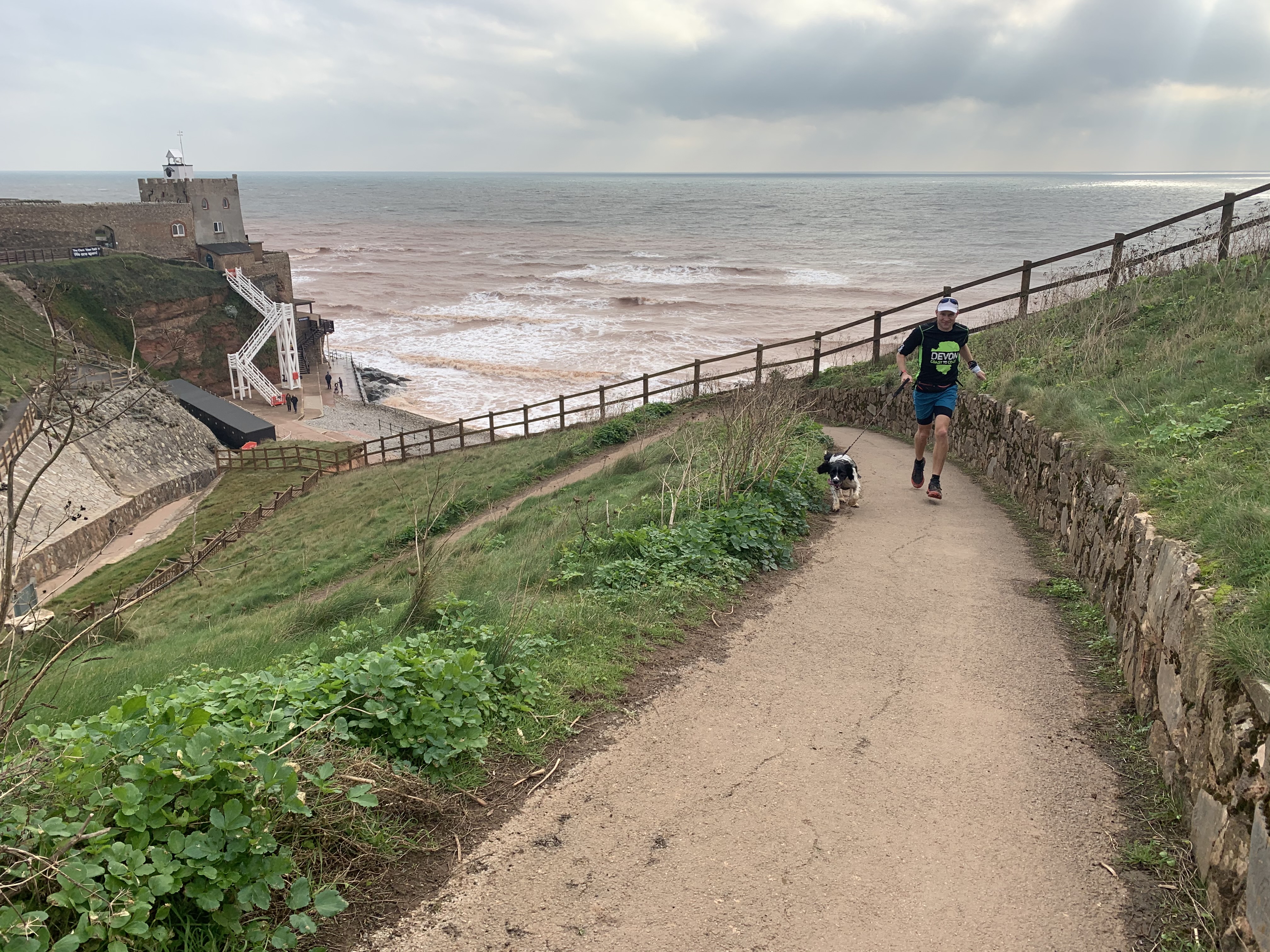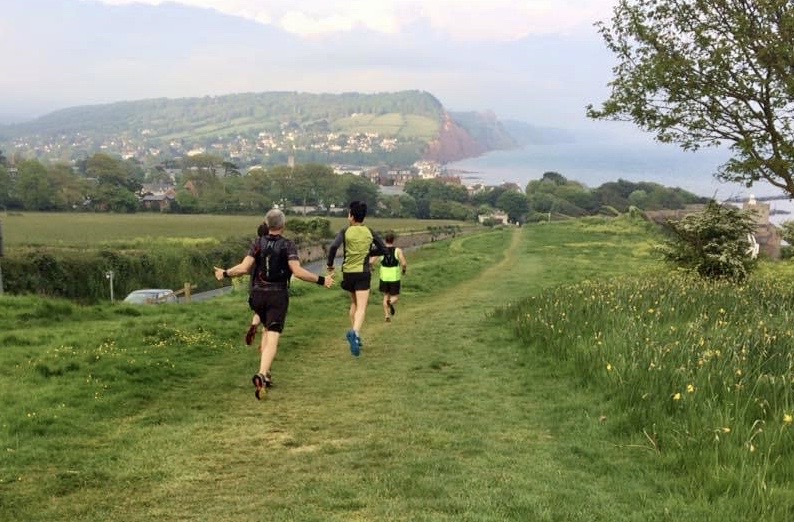 How hard can it be? Half the course is downhill!
Booking
For this virtual event, please run/walk first and pay for your place afterwards. You'll be able to upload your elevation and time information here anytime from 6am on Friday 13th November 2020. 
Peak Hill VK (results submitted to CSW)