Sid Valley Ring Half Marathon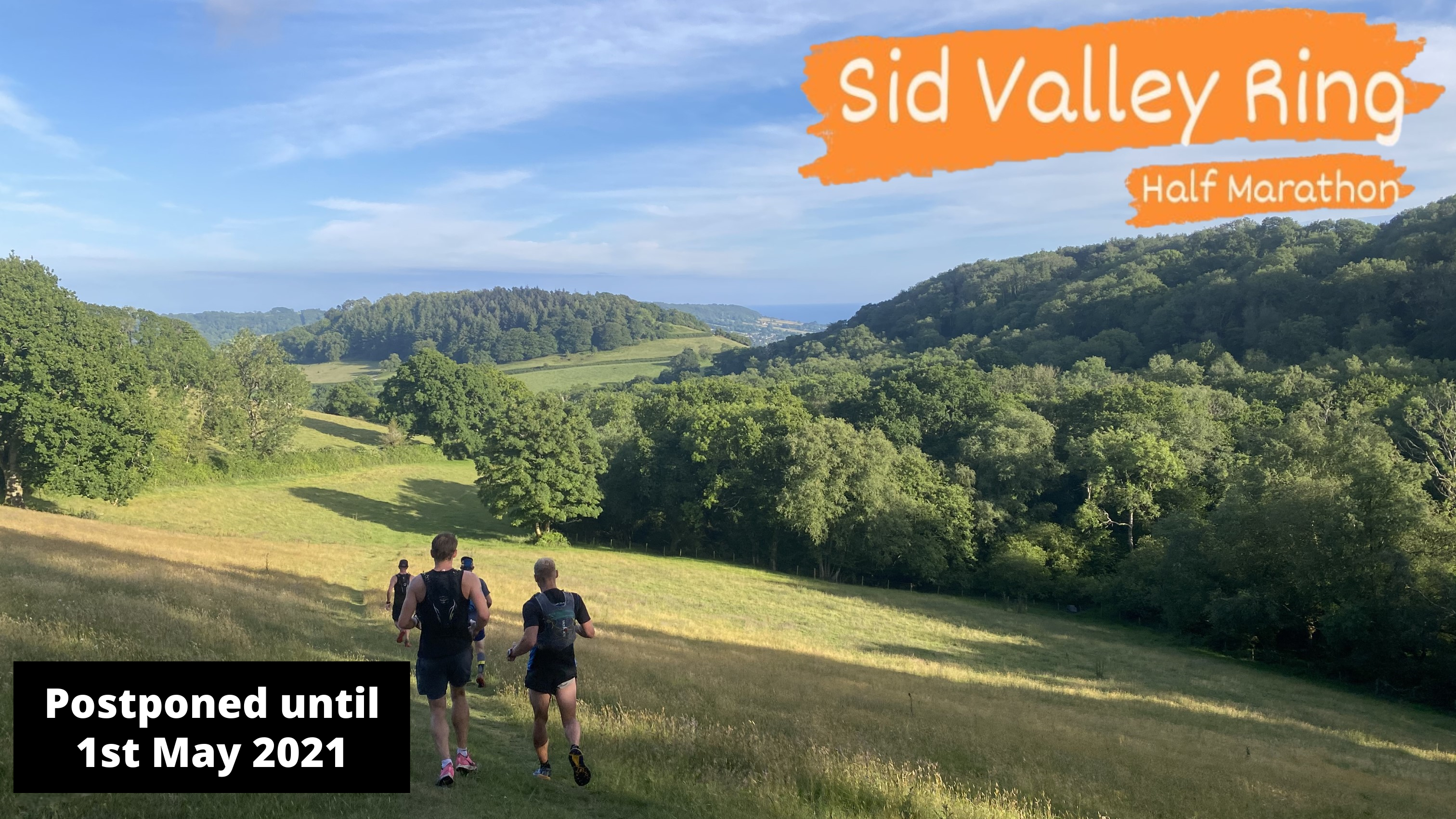 1st May 2021 
Sid Valley Ring 2021 photos (click here)
Something new for May 2021. The Sid Valley Ring Half Marathon follows the newly created Sid Valley Ring walking route. This was a joint venture between Sidmouth Town Council and the Sid Vale Association. A donation from your entry fee will go towards the maintenance of this trail. Further information about the trail can be found here:  Sid Valley Ring
Due to the dynamic situation we currently find ourselves in with regards to Covid 19, our inaugural event will be held on a time trial basis. This will involve staggered starts in small groups, and the event will be open to both walkers and runners. Results will be based on you actual time on the course. 
What's included?
Fully marked course
One well stocked aid station
First aid cover
A special Sid Valley Ring medal for all finishers
Mud and plenty of hills
Registration and start times
7:30am – 8am: Registration for runners expecting to take less than 2hrs
8am: Group start for first wave
8am – 9:30am: Rolling starts for everyone else (please see time slots below)
8am – 8:30am: Runners expecting to take 2 – 2.5hrs
8:30am – 9am: Runners expecting to take 2.5 – 3hrs
9am – 9:30am: Runners and walkers expecting to take more than 3hrs
Start times are based on your expected finish time. To avoid crowds forming, please only come to registration when you are ready to start. Registration will just take a few minutes. 
Fully Booked for May 2021
Please contact info@climbsouthwest.com for a place on the waitlist. Tickets can only be purchased from Climb South West. Transfers can only be arranged through Climb South West. 
Full race day information here:
Sid Valley Ring participant information 2021